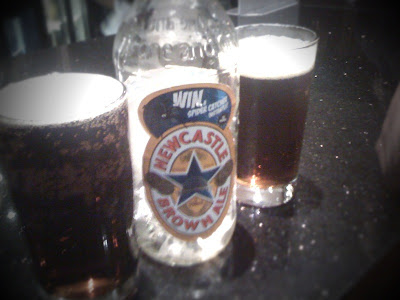 Taste: Smokey but quite watery... Smoke on the water. It's an oasis in a sea of yellow bilge though... Now brewed by Heineken I believe. It's obviously a very final resort..... Damp Liquorice...
Appearance: chestnut brown. Stupid competitions on the label.
Would you buy 2? No.
Would you buy 4? No
Rating (out of 7): 2** I'm sorry it's come to this...