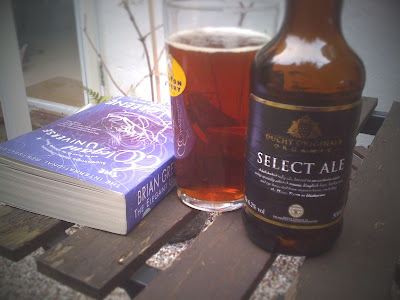 Taste: A nostalgic whiff of homebrew. It's a taste is alcoholic-sweet, wet slate and multigrain loaf. I'm tearing bits off to dunk into my baked camembert, metaphorically speaking. It's a great ale to smooth off those edges to get your brain malleable enough to learn about String Theory.
Appearance: a pleasurable chestnut brown. This ale is confusing. It's really brewed by wychwood, but the name is squirreled away on the back label... Ashamed? Deceipt?!? Then again, profits from the sale of this ale go to the princes trust! This is more confusing than string theory.
Would you buy 2? Yes, I think I would!
Would you buy 4? That's what this ale wants you to do! The floozy!!! 6.2% I'm drunk after half of one!
Rating (out of 7): 5***** deceitful, flirty, caring, giving, dangerous. A cavalier ale!