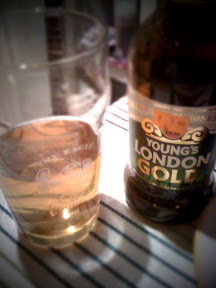 Taste: fizzy metal. Kind of lagery. But I chose it to go with a curry. So it's all worked out splendidly! Still, uninspired taste.
Appearance: no head. Yellow. Translucent.
Would you buy 2? If they served them in curry houses.
Would you buy 4? Your body would get over saturated and you may have to seek medical attention.
Rating (out of 7): 3*** not much flavour, but it serves a purpose
Location:The badger den, Clapham common