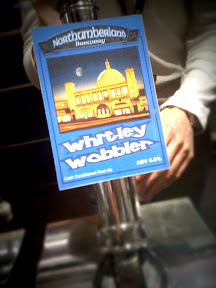 Taste: Satay sauce explosion! Peanut heaven. I'm liking it.... Why is it nutty??? Is there a good part of an ashtray? It's a little smokey, in a pleasant way. This is a nice break from the norm.
Appearance: peanut brown.
Would you buy 2? Have and would again.
Would you buy 4? Why not!!!?
Rating (out of 7): 5***** an outstanding ale! Well done Northumberland, it doesn't just taste brown.